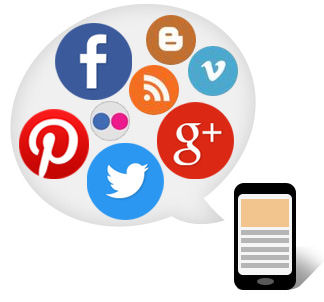 Whatever it is, Dynamic Partners Group's social media marketing service is designed to keep you in total control of your messages across various social media networks and is based on understanding your own unique business challenges and objectives. Sometimes one size doesn't always fit all, so our social media service puts the focus clearly on what matters most to you and your company. We offer custom solutions to fit your needs.
We'll help you develop a social strategy based upon your end goals. You may already have an in-house marketing team that just requires guidance or you may need us to help build your social presence from scratch. Whatever your needs are we'll help find the best approach, one that is successful and delivers results. Call us today for details, we make it easy!
Social Media Management
It's simple, accessible, affordable, scalable, and effective

Brand Awareness
Customer/ Client Service and Support
Reputation Monitoring and Management
New Client / Customer Lead Generation
SEO Benefits
Community Involvement
New Product Launch & Promotion
Polling , Market Research & Feedback
Client / Customer Engagement
News & Content Distribution
Public Relations
Give us a call today for a Free Consultation and Marketing Analysis.