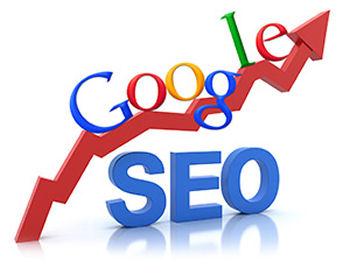 What do you want most from your search engine optimization company? A responsive team that anticipates and solves challenges? A knowledgeable online marketing partner that can add value to your marketing campaigns and deliver positive results?...
At Dynamic Partners Group, we offer custom programs for search engine optimization that go way beyond industry standards to include SEO copywriting, website design, development, online promotional services and campaign tracking solutions which enhance our clients business and online marketing efforts.
Search Engine Optimization (SEO) Services
There are a variety of search engine optimization services that we offer. The services below offer solutions for a variety of ranking issues and website deficiencies. Depending on your situation you may needs one or more of these services for your website.
Website SEO Audit
A search engine optimization audit can be either Simple or Comprehensive. A Simple website audit is usually a couple of pages and would address obvious on-page issues, such as missing titles and lack of content. A Comprehensive website SEO audit will consist of dozens of pages that address the tiniest of website issues which may potentially be hurting the ranking-ability of your website.
On-Page SEO
On-page or on-site search engine optimization refers to SEO techniques which are designed to fix the problems that an SEO audit reveals. This is something that we include with all of our SEO packages. On-page SEO will fix problems like: Page titles, Headings, Content and Internal Link Structure.
Link Development
Link development is one of the most misunderstood, but necessary services of the search engine optimization industry. Back-links are one of the most vital component of any search engine optimization campaign. With that said, unfortunately there are many service providers who offer inexpensive link building services in order to attract and impress potential clients. If someone is quoting you a $500 per month for search engine optimization services which includes large volumes of directory submissions, blog posts, articles, blog/forum comments and so on, you will be throwing your money away. Good quality link development needs to focus on quality rather than quantity. Quality links are worth many times more than hundreds of free directory submissions.
SEO Content Writing
SEO content writing is very important and will help your website attain higher rankings. For you to get optimum results you need high quality and well written content, not SEO content. SEO content is what you would get from a low cost writing service. Again, its quality over low cost quantity. We only provide high quality content for all of our clients.
Code Optimization
Code optimization is a service that we provide to achieve the highest levels of search engine optimization. It's a very time consuming process that involves an overhaul of your entire website HTML code. This very important service optimizes your HTML code and will impact search engine rankings in two ways. First, it can help alleviate code-clutter, and present your content in an easy-to-understand format. Second, it can help reduce the load-time of your website pages, so that search engine spiders don't have to wait around while your page loads.
Our comprehensive search engine optimization campaign will have all of the above elements, but it will also incorporate other important services such as keyword research, ranking reports, traffic reports and conversion tracking.
Give us a call today for a Free Consultation and Marketing Analysis.